Barcelona top choice keeper Marc-Andre ter Stegen has received commendation for his recent efforts at the club. He is usually praised for his footwork but his performance as a shot stopper was obvious when the Blaugrana played Athletic Bilbao.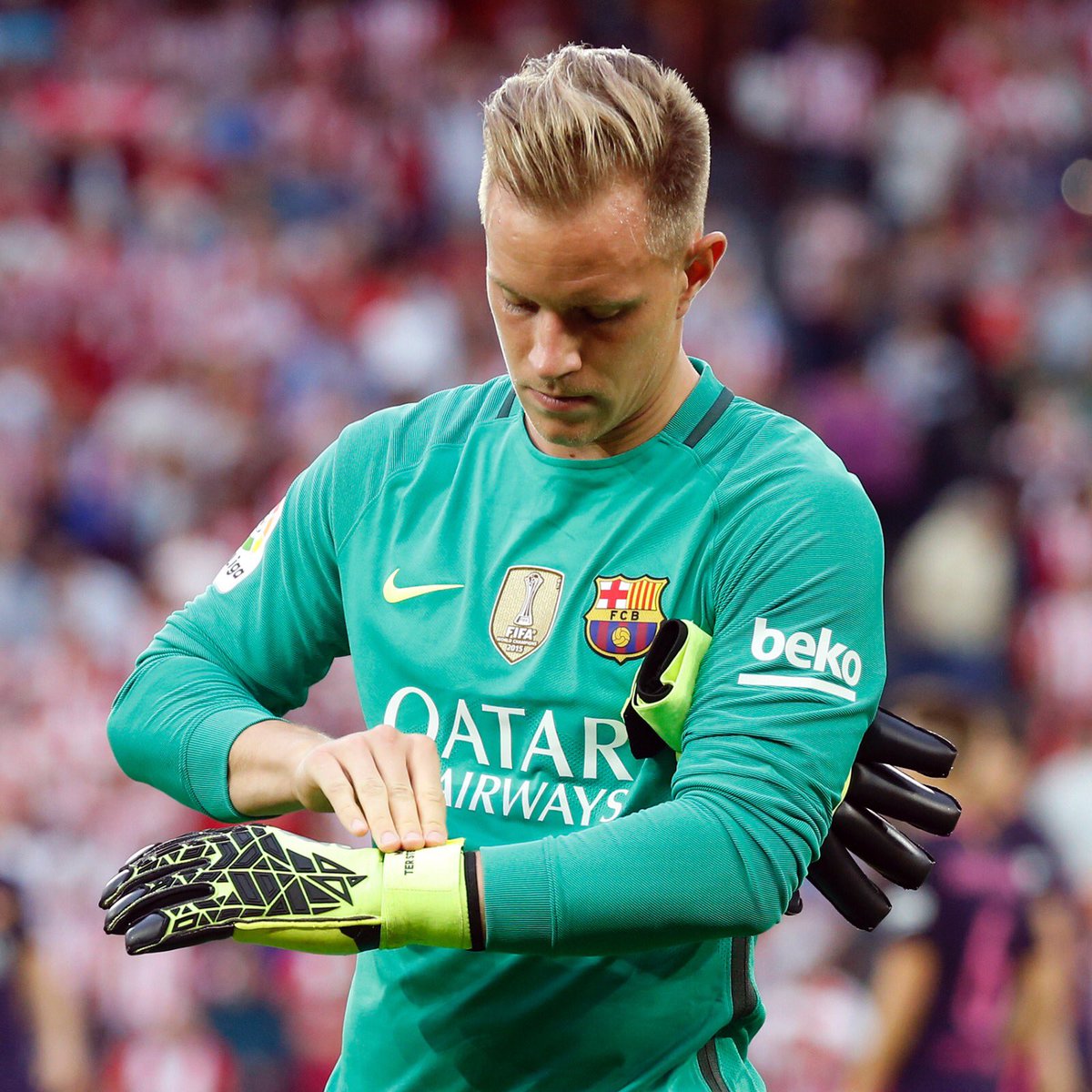 Barca defeated Bilbao 2-0, with the clean sheet courtesy of a brilliant display by the German. About 17 shots were sent his way but Ter Stegen remained solid in the game played at the San Mames stadium. The keeper stopped Bilbao star Aritz Aduriz four times from getting a goal. Aduriz sent a tricky header in the 17th minute but Ter Stegen handled it. Minutes later a chipped pass beat the defence but Ter Stegen was on hand to deny the striker again.

Minutes before the break, Lionel Messi broke the deadlock. The home side kept threatening the Catalan side with the keeper stopping a very dangerous goal-bound effort six minutes from time. Aduriz had nodded a close range header that required the keeper to stop low to his near post to stop.
Paulinho doubled the scoreline and took the pressure off the La Liga giants. The team praised Ter Stegen for his effort. Sergio Busquests said a "huge part" of the win goes to the keeper for ensuring the score line remains in their favour.
"He's playing at a great level and was vital in making sure we won the game. We're happy to have him with us and once again he was decisive in those big moments, at 0-0 and then 1-0 in the final minutes, which would have led to a draw," Busquests added.
The long term replacement for Victor Valdes has finally matured into a great player. He competed with Claudio Bravo for two years before becoming the undisputed top choice when the Chilean moved to Manchester City. The keeper has shown obvious growth compared to his early stage at the Nou Camp. He has saved the club numerous times this term and is having a great run.