Barcelona forward Martin Braithwaite is attracting the interest of clubs in the Spanish La Liga and the Premier League according to the latest reports emanating from the media in Spain. The specific report from MundoDeportivorevealed that two teams are keen on signing the Danish international player this summer. The Spanish publication went on to say that the player is happy at the Nou Camp.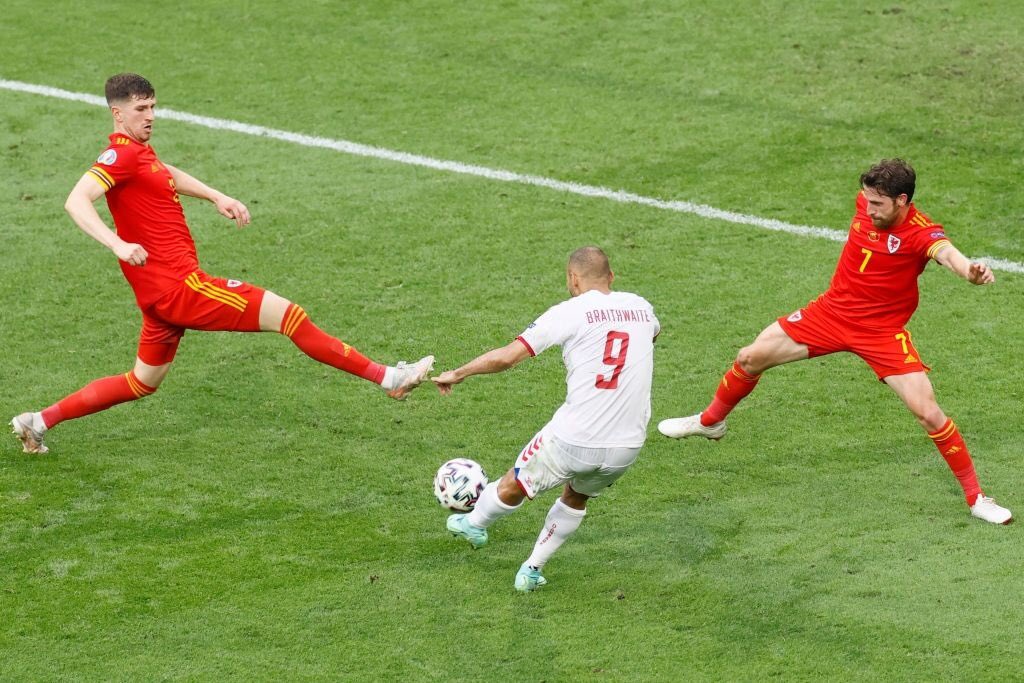 Denmark player Braithwaite became a Barcelona player at the start of last year having joined from fellow Spanish team Leganes. Since joining Barcelona in January 2020, Braithwaite has scored three goals in 40 games for the club in the Spanish La Liga though it must be pointed out that he came on as a substitute in the majority of those games. Braithwaite has been a squad player since signing for Barcelona.
Premier League outfit West Ham United and La Liga team Valencia are the two clubs keen to sign him this summer as per the abovementioned Spanish media portal.
Braithwaite was behind Lionel Messi, OusmaneDembele, AnsuFati and Antoine Griezmann in the pecking order for the attacking positions last summer thus limiting his playing time and the arrivals of both Memphis Depay and Sergio Aguero could reduce his playing minutes further.
Barcelona have had a smart transfer window this summer with the free transfer signings of Aguero and Depay. Argentine international Aguero signed for the Catalan giants after his Manchester City contract ran out this summer having spent ten years at the Eithad Stadium helping the club to five Premier League titles. For Depay, the former Manchester United attacker has signed for Barcelona after his current deal with French giants Lyon expired this summer.
New signings Aguero and Depay are both expected to be ahead of Braithwaite in the pecking order when the new season starts in a matter of weeks.