Since Lionel Messi is no longer a Barcelona player, the next big question now is which of the club's current crop of players will be their next talisman who will be capable enough to guide them to title victories. The first name, of course, that comes to mind is Memphis Depay while the next is Sergio Agüero. Agüero, to some, will come first but the reason why Memphis will come out on top on the list is that he does the job of not just a playmaker but that of a striker as well. It means that while Agüero can promise a lot of goals as a lethal striker, Memphis can promise more than just goals and is reliable enough to provide assists as well.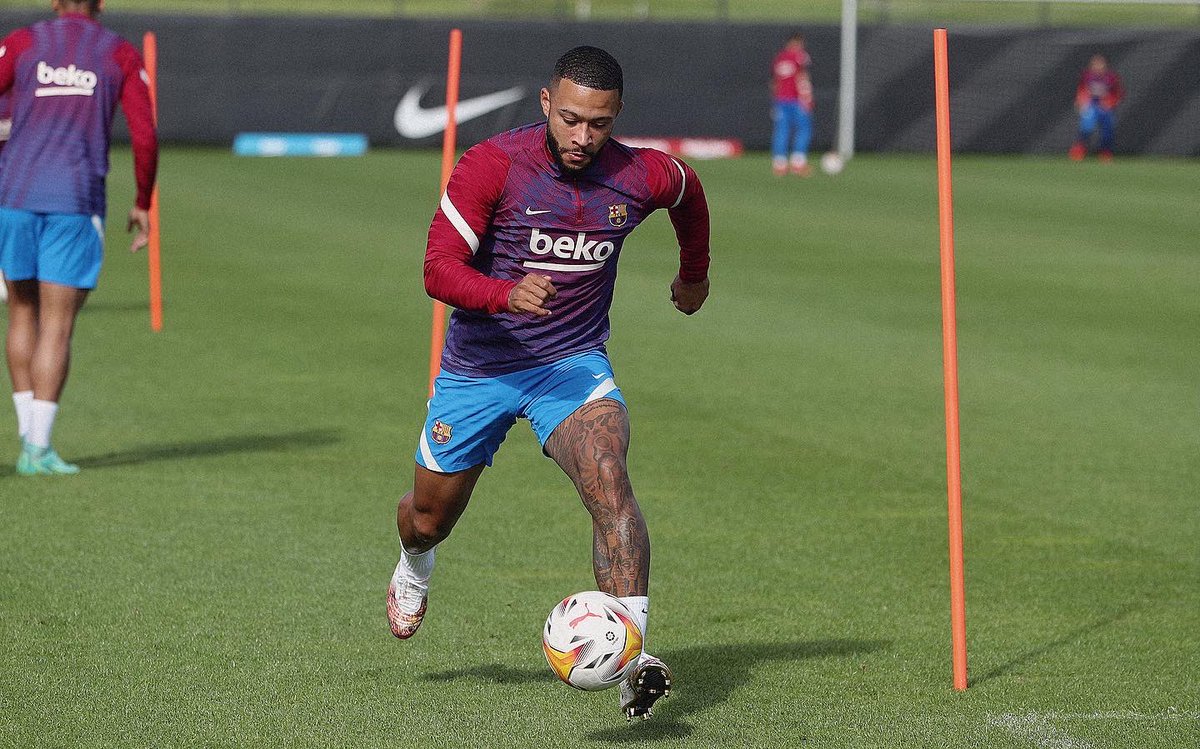 Not to say that Agüero does not make assists at all, just that he does it less frequently as he is only focused and concerned about scoring goals. Antoine Griezmann should probably be one of the first names on the list but because he is not consistent enough with producing the goods, he may be overtaken by Memphis as the club's most important player.
Former Manchester United and Olympique Lyon attacker Depay joined Barca this summer from the French Ligue 1 club and has since been making waves in the first team. Aside from impressing the manager and the fans during their pre-season games, he started the new season brightly as he handed Gerard Pique a sublime assist to open the scoring; their first of the new campaign.
Barca manager Ronald Koeman has already said that he is impressed with the Netherlands international star but also admits that he still wants him to improve on his game. Memphis may be new to the Spanish League but he has everything he needs to succeed in Spain and he is expected to do just that this season.