Barcelona utility player Sergi Roberto could end his eight-year stay with the first team at the end of this season following the news that contract talks between him and the La Ligaclub have not progressed. According to Catalan news outlet MundoDeportivo, Sergi Roberto is a long way off a new contract agreement with Barcelona. Spanish international Sergi Roberto is an utility player who can play as a right-back or as a midfielder.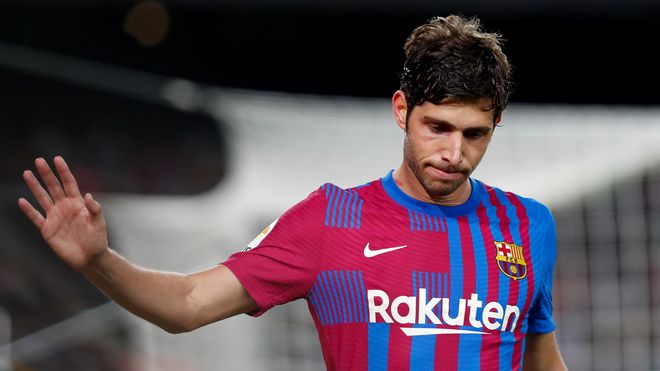 Sergi Roberto was named the fourth captain at Barcelona on the back of the great Lionel Messi's departure in the summer and his current deal will expire at the end of this season. He has a little over six months left on his existing Barcelona contract. The other three Barcelona captains are Sergio Busquets, Gerard Pique and Jordi Alba.
Barcelona starSergi Roberto is a product of the famed La Masia Academy at the club
and he made his debut for the first team over a decade ago. Sergi Roberto played his first game for the Barcelona senior team eleven years ago. Despite making his Barcelona senior debut in 2010, Sergi Roberto didn't become a member of the first team until the 2013/14 season.
Sergi Roberto started out as a midfielder before he began to play as a right-back. Since his debut, the Spaniard has scored 12 goals plus 37 assists in 316 games. His influence in the Barcelona has waned with each passing season, while injuries have not also helped him.
New Barcelona manager Xavi Hernandez has already thrown his weight behind Sergi Roberto in his quest to sign a new contract. Barcelona officials held discussions with Sergi Roberto over a new two-year deal until 2024 with reduced wages in October. However,further discussions have not taken place.